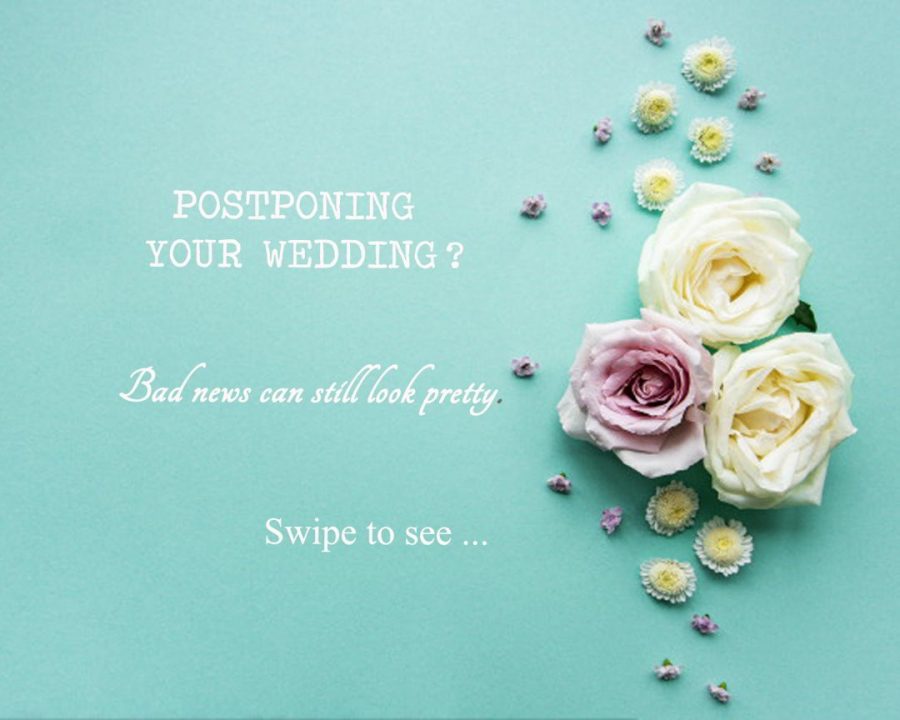 During these distressing times of the Corona Pandemic which is the talk of the globe right now, there are fathomless questions flowing through minds of couples, who were all stirred to meet their Big Day.
Postpone or Cancel at the moment? What would be a wise decision? How do I inform this to guests already Invited? Should I just get my wedding registered? And the overthink bin overflows and overflows by each passing day.
Couple who had weddings planned for this month have called it off, which is a devastating scene. And to convey something like this might be the hardest, amidst the other turmoil around.
Ergo at Aira Wedding Planners, we thought to lend a shoulder for this tough situation, with some bright and quirky ready send templates available to customise at your will, with just an email or a ping. Well, you know where to find us!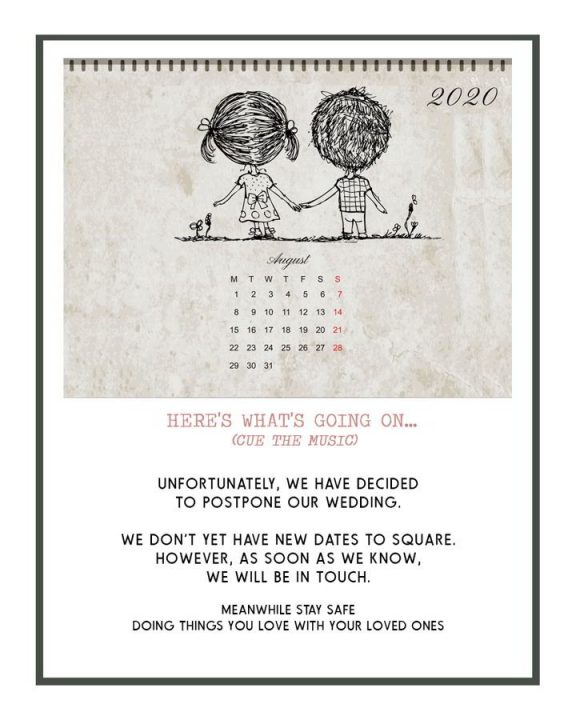 Phew! This Corona period was interesting to watch on movies or to read in a book. But to experience it, this is something! Weddings are one of the facets that are planned for months or years in advance and could be revoked in a jiffy, by nature without notice. Don't Panic, as this is a cloud that will soon pass and you will be all bright, glowing ready for your Big day, Again! Your Guests know you shall keep them posted, now you know you will!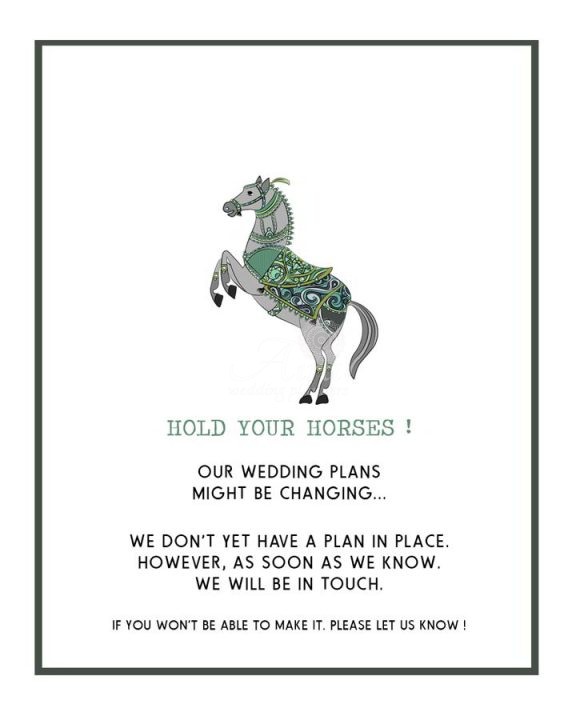 Why not make prime use of this quarantine time to browse for inspirations, to ruminate on things you could do different on real substances that matter to you, the vendors who could savvy the distinctive wedding you always wanted to startle your peeps with, to get that super glow started and most of all to do all that matters close to your heart and deep?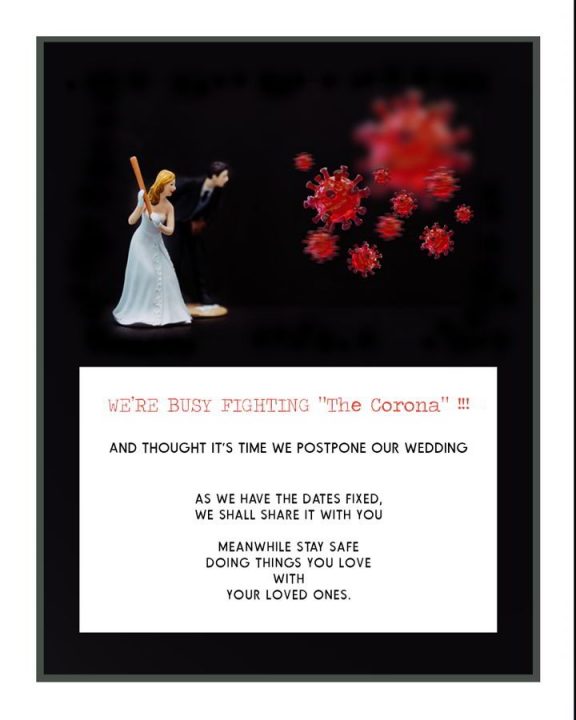 Pandemics to disasters to everything would come and go, the pattern we can't really foresee or restrict. What we have control over is our thoughts on all this!
If you are one of those brides, who is bawling around that corner for this vulnerable situation, please get your ballerina shoes on. Your Fairy tale is just a Corona Away.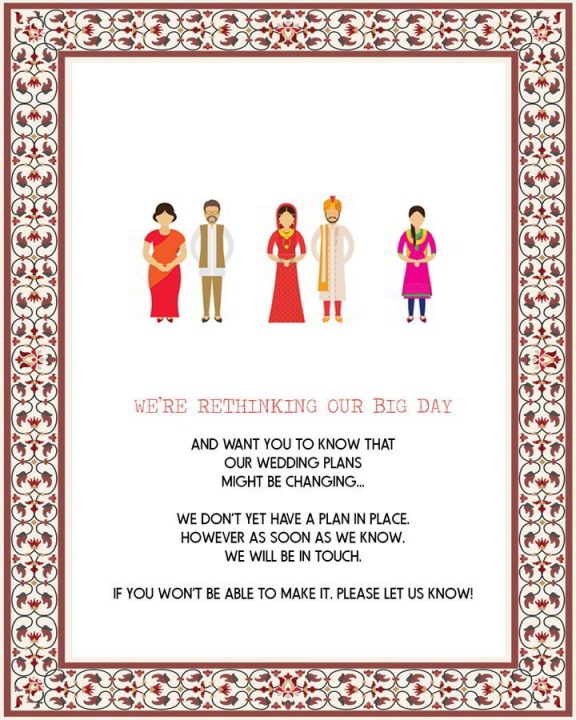 Come On! Cheer Up!
You now have supplementary days to run those extra runs, gulp those extra juices, get rid off another pimple, better plans to surprise your fiancé and so much more… Of course, a better designed template to inform your guests that, they have to wait a little more… They love you, so they'll understand!
Don't wait! Take your phone, call us or ping us for your customised template and you'll have one right in your inbox. Something that we could do for you from our end. stay beautiful! Stay Strong and Spread Love! Smile away the Corona!